Superior Music Festival at Western Playland
Elementary, Middle, & High School Choirs, Bands, Orchestras, Recorder Groups, Guitar Classes, etc.
Monday-Tuesday May 20, 21, 2024 – Band and Orchestra Only
Wednesday-Friday May 22, 23, 24, 2024 – Band, Choir and Orchestra
Western Playland, 1249 Futurity Drive
Sunland Park, NM 88063
Registration Information
Registration opens September 1st, 2023.
Registration closes May 1st, 2024. Late registration only.
Final Registration #'s and Cancellation Deadline May 8th, 2024.
Payment deadline May 15th, 2024.
Festival Information
Categories
Choir
Instrumental Groups (Band, Orchestra, Recorder Groups, Guitar Class, etc.)
Awards
Superior Ratings & Trophies
Excellent Ratings & Trophies
Event Pricing
| Admission Ticket (Students / Adult Sponsors) | Ensembles | Directors |
| --- | --- | --- |
| Admission Ticket (Students / Adult Sponsors) $30 / ticket | Ensembles $200 / ensemble | Directors Free |
General Guidelines
The contest will be held at the Western Playland Amusement Park. With 50 years of family tradition, Western Playland is the #1 amusement park in the Southwest with over 30 thrilling rides and attractions. Located across the street from Sunland Park and Casino, the park has 25+ acres of fun. Rides include the new steel rollercoaster "Hurricane," water rides, The Drop Zone, bumper cars, the tilt-a-whirl and the scrambler, along with other thrill and family rides.
Gates open at 9:00am. First performance will be at 9:30am. The rides at the park will run from 10:00 AM to 2:00 PM. The park will be closed to the public on festival days.
Payments, Cancellation and Changes in Numbers
All payments must be made or arrangements made in writing no later than May 15th, 2024. If paying by check or money order, please mail on or before May 15th, 2024. If paying by PO, process and email on or before May 15th, 2024. If paying by credit card, do so by May 15th, 2024.
Any cancellations must be made in writing by May 15th, 2024. After that date, the school/organization is responsible for the registration as submitted.
You may make changes (add or subtract your registration numbers) up until May 15th, 2024.
All changes need to be made in writing (email) to: registration@superiorfestivals.com
You may purchase additional tickets (students and adults) at the park on the day when you arrive. Tickets sold up until the last performance of the day.
Late Fee Policy
It is extremely important we receive your payment before the deadline. If payment or a Purchase Order (PO) is not received by May 15th, 2024, the $200 ensemble fee will increase to $250.
Refund Policy
A full refund will be made for any registered event up until May 15th, 2024. After the designated deadline, there will be no refund and arrangements for full payment must be made. If payment is not made by the designated deadline, responsible parties must arrange for payment ASAP.
Transportation
As arranging school bus transportation does take time, PLEASE turn your bus request in ASAP. Plan to arrive at Western Playland with ample time for your warm up and performance (ideally one hour before). Additionally, make sure to ask what time you can leave school in the morning and when your transportation must be back at your school in the afternoon. Do NOT sign up for times that you will not be able to attend due to district bus transportation issues and regulations.
Instrumental Competition
Instrumental competition will be held at the two large covered pavilions located in the park. Ensembles will set-up in one pavilion while another ensemble is performing in the other pavilion. Chairs and stands along with 2 Tympani, 1 Xylophone, 1 Marimba, 1 Bass Drum, and Bells will be provided for the instrumental groups. Each group is responsible for bringing its own mallets.
Electrical outlets will be provided but please bring your own extension cords if needed. No keyboards will be provided for instrumental groups. Judge's pictures on website
Choir Competition
Choir competition will be held at a separate pavilion located near the entrance of the park. Choral risers, an electric piano and a music playback system for CDs and iPods will be provided for choral groups.
Trophies
Trophies will be given to every group that receives a rating of superior or excellent. Judges will rate the group, give a brief motivational assessment and present the group with a trophy at the end of the performance.
Lunch
Lunch is included in the price of the ticket ($30) for every participant. Lunch will consist of a hot dog, chips and a drink. Western Playland will also have concession stands open. Lunch closes at 1:00 PM. Lunch will be served from 11:00am to 1:00pm in the pavilion located across from Pharoh's Fury ride. Groups are allowed to bring coolers to the park. No pizza boxes allowed in the park. There is plenty of seating around the park, please be courteous to fellow schools.
Competition Day Information
Your bus will be met by a greeter who will direct the teacher to a welcome desk where they will check in and do the following:
Pick up tickets
Purchase additional tickets if needed
Leave judges' music
Leave judges' adjudication forms
Leave set up forms
Complete any unfinished business
Anyone wishing to hear a group or groups perform can purchase an admission ticket at the front gate on the day of the competition for $5. The admission ticket is a non-riding ticket.
Each performance ensemble needs to report to their designated meeting area 15 minutes before their scheduled warm-up time. Groups will need to retrieve their instruments from the bus prior to that time. Instrumental groups will warm-up and perform at the same pavilion. Choirs will have a designated gathering/warm-up area at the train station. There will be no piano or sound system at the train station. Ensembles should return their instruments to the bus immediately following their performance. If your bus is not staying for the day, we will assign you a designated place to store your instruments.
Once you have performed, you will be escorted out of the performance area and into the park.
Frequently Asked Questions
Where do the buses park, and can they drop us at the park and return later?
Absolutely. Buses will park on the south side of the park and they can come and go as they please.
I have to request my check months in advance of the competition. What if my number of students changes?
Changes must be made before May 15th, 2024. After that date, the school/organization is responsible for the registration as submitted.
Do we wear uniforms when we sing?
If you wish, you may wear choir, band, or orchestra t-shirts for the performance. There are no adequate changing facilities at the park. Casual dress is appropriate.
What happens if we have inclement weather?
In the event of rain, the park will remain open and running. In the unlikely event of lightning, students will be directed to shelter for the period of time that lightning is in the area.
When will we get detailed information about my competition date and time?
Once you have registered, we will communicate via email concerning performance times and dates.
What grade levels will be attending the festivals?
Elementary, Middle, & High School bands, choirs, orchestras and selected music groups can attend the festival.
Will our students be able to hear other ensembles?
Yes, as long as there is room in the pavilions for parents and sponsors to hear their own students.
What time does the park open and close?
The park will be open at 9:00 AM. Groups scheduled earlier than 10:00 AM can arrive 30 minutes before their scheduled performance time. Rides will open at 10:00am. Rides will be closed at 2:00 PM, but groups scheduled after 2:00 PM can remain in the park until they perform. All schools must be out of the park by 3:00pm. Schools will not be allowed to wait inside the park for their buses.
Do I need to bring music for the judges?
Yes, you will need to bring 2 sets of scores for your judges with the measures numbered.
Do I need to bring judges sheets?
Yes, you will need to bring 2 sets of the judges form. This form can be found here.
What about set up forms for instrumental groups?
Yes, you will need to bring your set up form. This form can be found here.
How long do we have for warm-up?
Groups will have 15 minutes for warm-up.
How long do we have for concert?
Groups will have 15 minutes for concert/judge's clinic.
How many pieces should we perform?
You will need to program no more than 10 minutes of music and no more than 2 pieces.
Can parents and friends come to our performance?
Yes, if they purchase a $5 admission ticket.
Who will be judging?
Highly qualified teachers will be judging your group.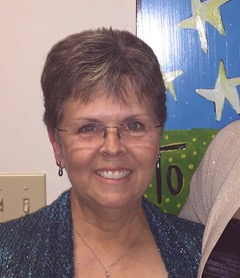 Western Playland Judges
Maureen Keton – Choir Judge
Maureen Keton is a graduate of the University of Texas at El Paso where she earned a Bachelor of Music. She taught Choral Music, IB Music, Music Theory and Class Piano in various schools in the El Paso area for 34 years. Earlier in her teaching career, Ms. Keton taught at St. Luke's Episcopal School in La Union, NM. A member of the Texas Music Educators Assn., she has served as Region High School Coordinator and Region Vocal Chair. Choirs under her direction consistently earned ratings of Superior at Choral Competitions. In her retirement, Ms. Keton continues to adjudicate for Solo and Choral competitions. She has just completed her 26th year as Choral Director at University Presbyterian Church. She enjoys spending time with her children & grandchildren in San Diego and El Paso.
Elvin Porflit – Choir Judge
Minister of Music at FBC El Paso. Taught at Jefferson/Silva H.S. for 18 years. Married with two kids.
John Feeney – Instrumental Judge
John O. Feeny, Bass Trombonist and educator, is a product of the music education system in El Paso, Texas. After graduating from Andress High School he served in the U. S. Air Force as a member of the N.O.R.A.D Band. He holds a Bachelor's degree in Music Education from the University of Texas at El Paso and a Master of Music degree from New Mexico State University. He taught in the El Paso area for twenty-six years and was twice been selected teacher of the year on his campus. His Bands have consistently received Superior ratings at Festivals. He taught at NMSU for several years teaching future educators how to teach brass instruments. He is an active performer playing in the El Paso Symphony, the Las Cruces Symphony, the El Paso Opera and the Del Sol Church Praise Band. He continues in education as a judge, clinician and private instructor.
Cheryl A. Tomczuk – Instrumental Judge
Cheryl A. Tomczuk has her Bachelors' in Music Education as well as her Masters' in Education Administration, Summa Cum Laude from the University of Texas at El Paso. She is an active member of the Texas Music Educators Association, Pi Kappa Lambda, Texas Bandmasters Association, and Tau Beta Sigma. She has performed as a High School Junior and Senior, Graduate Student, Teacher, presided over workshops with the topics of Title I schools, Sightreading Techniques, and Clinician – all for the Texas Music Educators Association, and has been proud to serve as an adjudicator and panel chair for Flute for Middle School, High School (El Paso), 6A All-Area and All-State 6A Flute, as well as an EPISD, SISD, and UIL Concert/Sightreading Adjudicator for the past 28 years. She was the featured Principal Flautist in the El Paso Pops, which made its Carnegie Hall debut in June 2016, as well as performing for President George H.W. Bush, President Bill Clinton, President Barack Obama, then Vice-President Joseph Biden, Congressman O'Rourke, the U.S. House of Representatives and the U.S. Senate.
Locally, Cheryl is in her 28th year of Education. She has been a Teacher of the Year (Ysleta ISD and Socorro ISD). She has served as the Director of Bands/Bel Air HS Band Feeder Pattern/Learning Community, and is currently the Director of Bands/Director of Piano Instruction/Ysleta HS Band Feeder Pattern/Learning Community. She also served as an Assistant Principal at Jane Hambric K-8 School as well as Pebble Hills High School. Cheryl is the Leader and Principal Flautist with the Woodwind Quintet, "Quintessence of El Paso", Principal Flautist/First Call for "Il Divo" and numerous pit orchestras throughout Texas. She also serves on the Board of the El Paso Wind Symphony, and serves as Co-Principal, Flute of the El Paso Wind Symphony – in its 28th season, under the direction of Dr. Ronald Hufstader, Mr. Bruce Beach, and Dr. Bradley Genevro.
Cheryl has been recently nominated for the 2021 and 2022 Grammy Music Educator Awards, and has been appointed as a Member/Adjudicator/Panelist of the National Endowment of the Arts by President Joseph Biden.